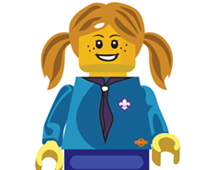 What's the best thing about Beaver Scouts? Activities, trips and making friends are all part of what makes it so much fun for girls and boys. As well as earning activity badges, many Beavers Scouts get to go on camps and sleepovers, often for the first time. Beaver Scouts like:
Being creative – making things and singing
Playing games
Going on visits and investigating nature
Learning about themselves
Getting to know other people
Discovering the worlds of science, nature and technology
Exploring the natural and manmade world
Caring – responding to the needs of others, the local and international community
At the 4th Harrow, Beavers meet on Wednesday evenings.
If you are interested, contact us at info@4thharrow.org.uk